Medi-Cal Dentist In
Auburn, CA
Smile Time Dental Accepts Medi-Cal/Denti-Cal
---
Our dental offices and dentists proudly accept Medi-Cal and Denti-Cal. Good dental care can be expensive, and it may seem unfair for those struggling financially. We believe that everyone deserves superb dental assistance, which is why our practice proudly accepts Medi-Cal and Denti-Cal. These dental benefits can be extremely helpful, depending on your situation, and we hope to provide some peace of mind by accepting them. If you have any questions regarding Medi-Cal or Denti-Cal, feel free to contact our office for more information. Be sure to bring your benefits card when you visit us if you already have a Medi-Cal ID. If you have questions about your dental benefits, you can call the call center at 1-800-322-6384. With your Medi-Cal ID, you can call any of our Smile Time Dental offices to schedule a dental appointment. Remember to bring your benefits card when you visit.
What Is Medi-Cal?
---
California offers a medical benefits program which is known as Medi-Cal. Medi-Cal give benefits to anybody in California for those who are eligible. The dental benefits program is formally called Denti-Cal. Anyone eligible for medi-cal also receives dental benefits. You will need to present your Medi-Cal ID card to acquire dental treatment.
Who Is Qualified For Medi-Cal?
---
Anyone with a limited income can qualify for Medi-Cal if they have residency in California. To receive benefits from Medi-Cal, you need to apply on the Medi-Cal website, and your eligibility will be reviewed by county social services. Once accepted, the state of California will issue you a Medi-Cal ID.
DENTI-CAL/MEDI-CAL BENEFITS:
– Oral evaluation
– Exams
– Tooth extractions
– Scaling and root planing
– Periodontal maintenance
– Fillings
– Crowns
– Emergency treatment
If there is a service you require from a dental professional that is not already listed above, our Smile Time Dental team can assess your situation to see if it falls within Medi-Cal terms. Your dentist will also inform you about which services are included with Medi-Cal and help you determine the proper treatment covered under your benefits.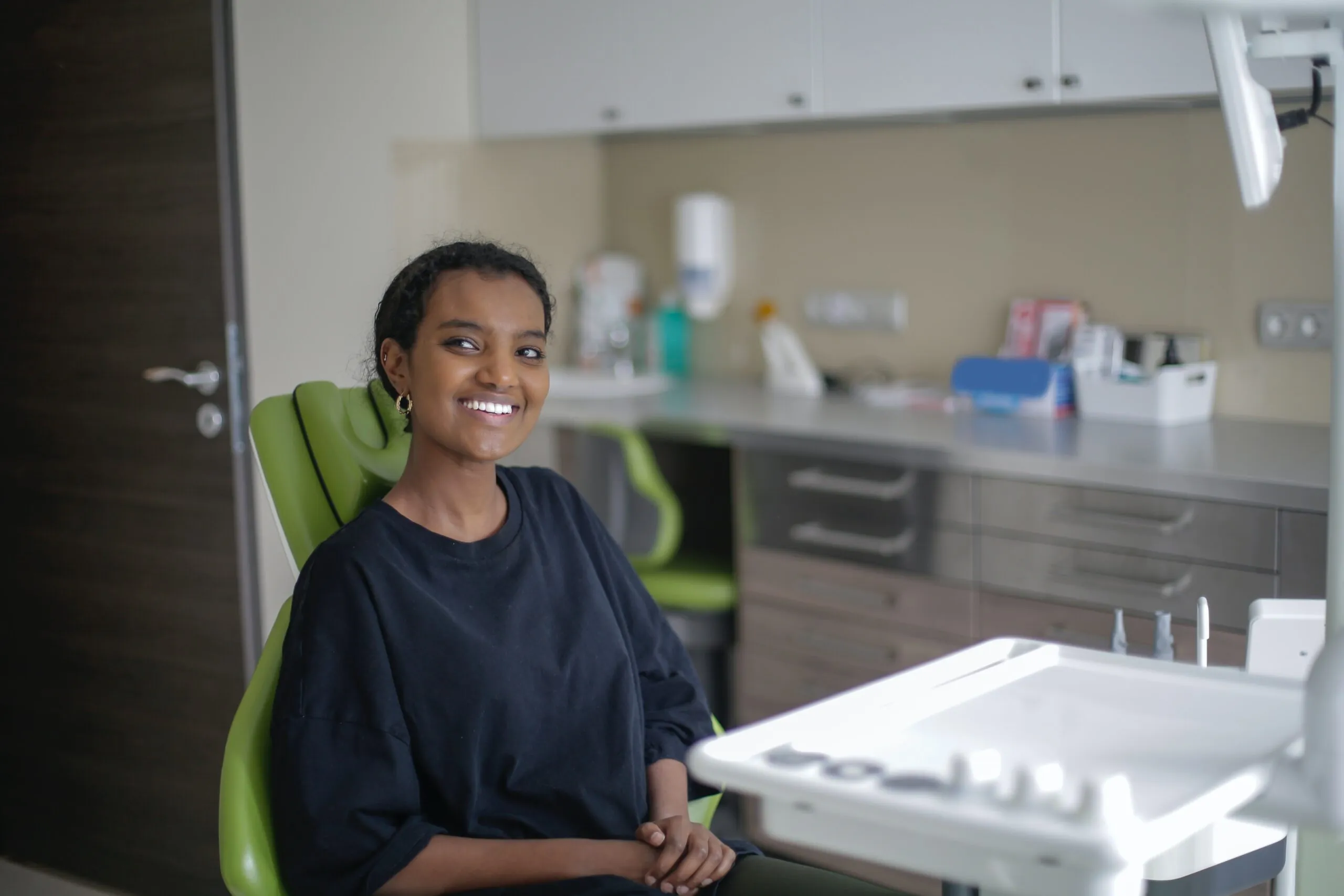 Here Are Some Medi-Cal Benefits
Oral Evaluations

Tooth Extractions

Crowns

Emergency Dental Treatment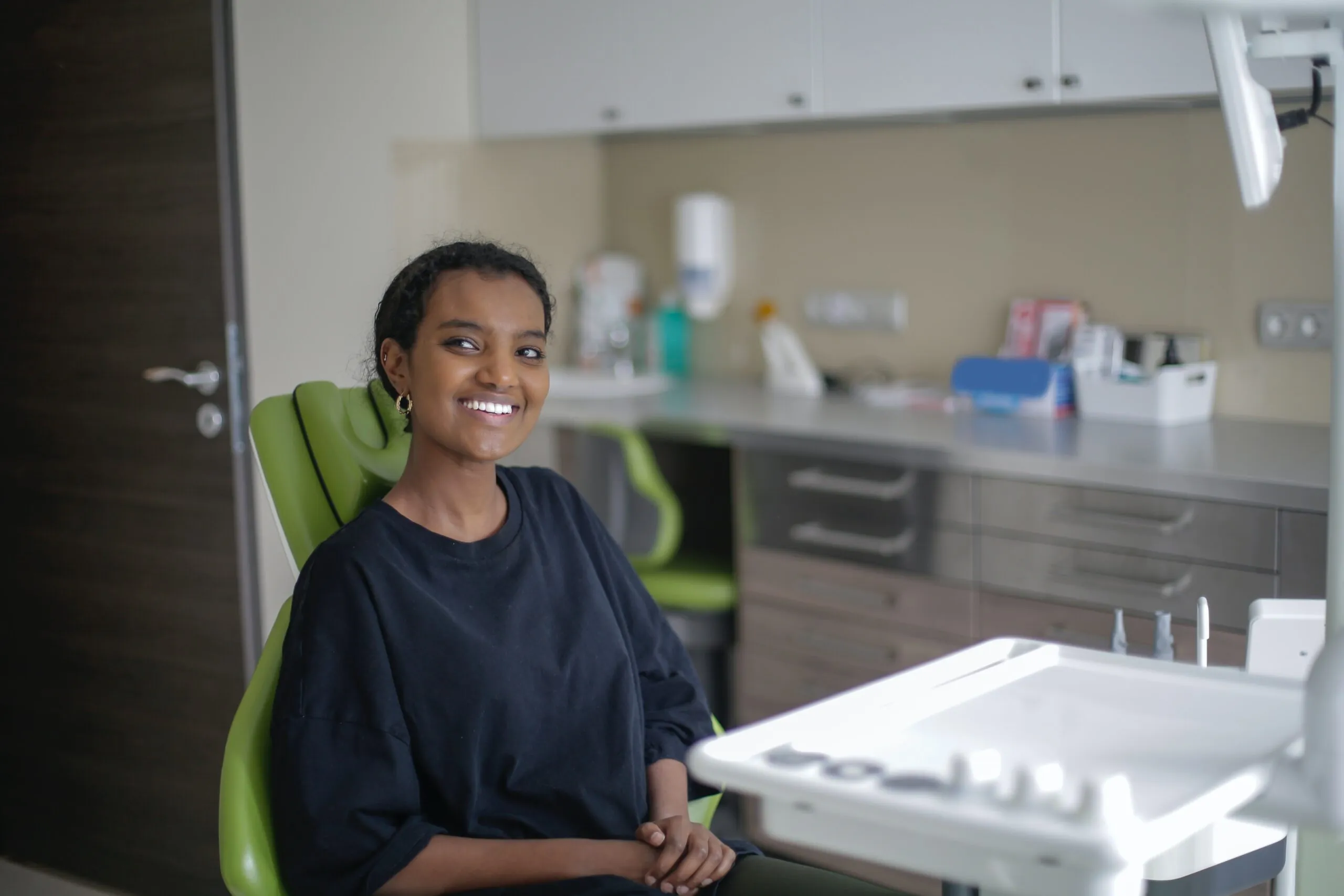 Here Are Some Medi-Cal Benefits
Oral Evaluations

Tooth Extractions

X-Rays
Crowns
Emergency Dental Treatment
Frequently Asked
Questions
Medi-Cal provides coverage for dental services up to $1,800 per year. However, there is no maximum limit for medically necessary dental treatments or for members who are either pregnant or below 21 years of age.
If you or your child is below 21 years old, you might qualify for extra dental services through the Early and Periodic Screening, Diagnostic, and Treatment (EPSDT) program. Dental services under EPSDT encompass medically necessary treatments to rectify or enhance health conditions.
Medi-Cal Dental will only cover the expenses of services received from dental providers participating in the Medi-Cal Dental Program. If you visit a dentist who is not part of the program, you will be responsible for covering the costs of any dental services you receive.